Hobby Musings: Wembanyama Spicing Up Already Strong NBA Year – It's been a noteworthy year in the NBA, and Panini has been at the forefront in providing trading cards for this season. With some standout rookies and several collectible veteran players, it's been another big year for NBA cardboard. The best in 2023 may be coming later in the year with the anticipated arrival of international prospect Victor Wembanyama. To find out about the current state of NBA cards, I had the chance to catch up with Panini's Keith Hower.
KS: As we stand today, what is the state of NBA trading cards?
KH: Basketball trading card sales are strong. The demand for new product has been absolutely incredible. We've also hit a point where Panini brands have been on the market for more than a decade, so some of the older products have filled the late-card market with some really eye-opening sales for single cards, boxes, cases, etc. With the current rookie class, and the growing anticipation of next year's rookie class, basketball cards couldn't be in a better position.
KS: Which rookie has performed the best with collectors so far this season?
KH: Paolo Banchero. His numbers on the court have been among the strongest we've seen for a rookie in years, and so far his sales numbers have followed suit.
KS: Is there a rookie that has surprised you with how well collectors have received him?
KH: Two of them: Walker Kessler and Jaden Hardy. Kessler, because typically the Center position doesn't generate big rookie sales unless we're talking about Shaq or someone like Yao Ming. Kessler has been a pleasant surprise. Jaden Hardy, not that we doubted his talent, but because he fell so far down in the draft. Strong sales are not usually associated with the 37th pick of the draft.
KS: Which veteran player do you think has most improved his trading card stock this season?
KH: Shai Gilgeous-A
lexander has been heating up the past few seasons, but there's no doubt he's ready to crack superstar status. I'd also like to give mention to the Knicks, with Julius Randle, RJ Barrett, and Jalen Brunson, along with the Celtics, with Jayson Tatum and Jalen Brown.
KS: If you had to pick one, who would you say is the most collectible player in the NBA right now?
KH: Steph Curry is tough to beat, but I think that's a safe answer…Luka. When you've reached the point where a single-name reference is used among all NBA fans, you've arrived. Luka sales have been amazing.
KS: What is the biggest challenge with producing NBA cards right now?
KH: I think there are common challenges for most businesses at the moment, the biggest of which is the supply chain. Securing resources for trading cards—paper, foil, ink, etc. is a different game than it was a few years ago. It has forced us to remake our release schedules, with the goal of delivering Hoops in November, and finishing the release year as we have in previous seasons.
KS: The NBA has made huge strides to become a global game, and we see that popularity in trading cards as well. Outside of the United States, w
hich countries do you see provide the most demand for NBA cards?
KH: We have good demand in the UK and Italy. The Far East—as there are now distributors there. Collecting has been re-kindled in the Philippines, and we've seen incredible growth in Australia and New Zealand—to the point that these collectors are making the trip to the US for The National each year.
KS: What's a country that may not be as big a consumer now, but you think is on the rise with their demand for trading cards?
KH: I don't know if there's one country in particular, but our soccer and World Cup products have grown in popularity in the UK, Brazil, and Argentina for sure. The exposure has lead to growth in the above-mentioned countries. For basketball, we've seen incredible growth in Southeast Asia.
KS: The draft is still months away, but the top consensus prospect is seemingly Victor Wembanyama. Compared to other recent draft classes, what kind of hype and anticipation are you seeing for him?
KH: The amount of hype we're seeing is unprecedented—mostly due to the fact that we've got a consensus number one draft pick that brings a skill set that we've never seen before. If I had to compare it to anyone, it would be Shaquille O'Neal, or Patrick Ewing. Wembanyama just hit 7'5", and he can put the ball on the floor, shoot the deep ball, run the floor, and dominate on the defensive end. He's strong at every position. I'm not sure anyone knows what to make of him yet, but there's certainly plenty of anticipation.
KS: Is there any chance we'll see autographs of his in Panini products before the draft?
KH: Anything is possible.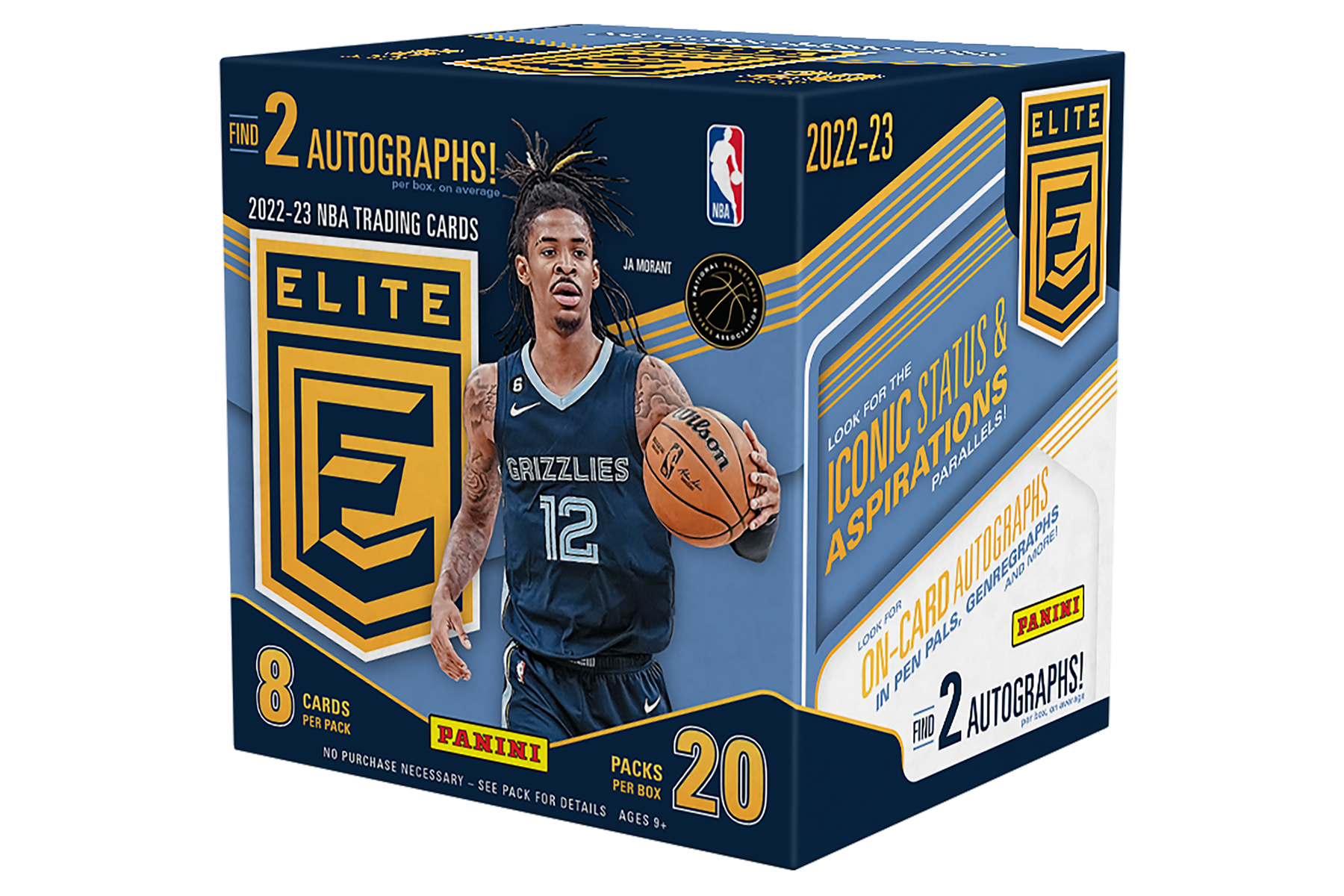 KS: The NCAA tournament is fast approaching. Who are some of the prospects besides Wembanyama that you think could make a cardboard impact later this year if they go to the NBA?
KH: Nick Smith, Arkansas, Jarace Walker, Houston, Cam Whitmore, Villanova, Anthony Black, Arkansas and Keyonte George, Baylor.
KS: What does Panini have for upcoming NBA products?
KH: Donruss Basketball is hitting the market now. It will be followed by Donruss Elite and Origins. All three programs have some new tweaks including art-themed inserts, holograms, acetate, and newly designed sets that we think will have big impact with collectors.
Hobby Musings: Wembanyama Spicing Up Already Strong NBA Year
---
Kelsey's ability to bring hobby coverage to the mainstream sports fan has been a true asset. GTS is happy to feature his thoughts on collecting in Hobby Musings. The opinions expressed are his and do not necessarily reflect those of GTS Distribution.
Latest posts by Kelsey Schroyer
(see all)